Rescue story
Taylor is a female Jindo mix rescued from the Siheung Dogmeat Farm in December 2019, and after making such great progress despite all she's been through, she is ready for a permanent home.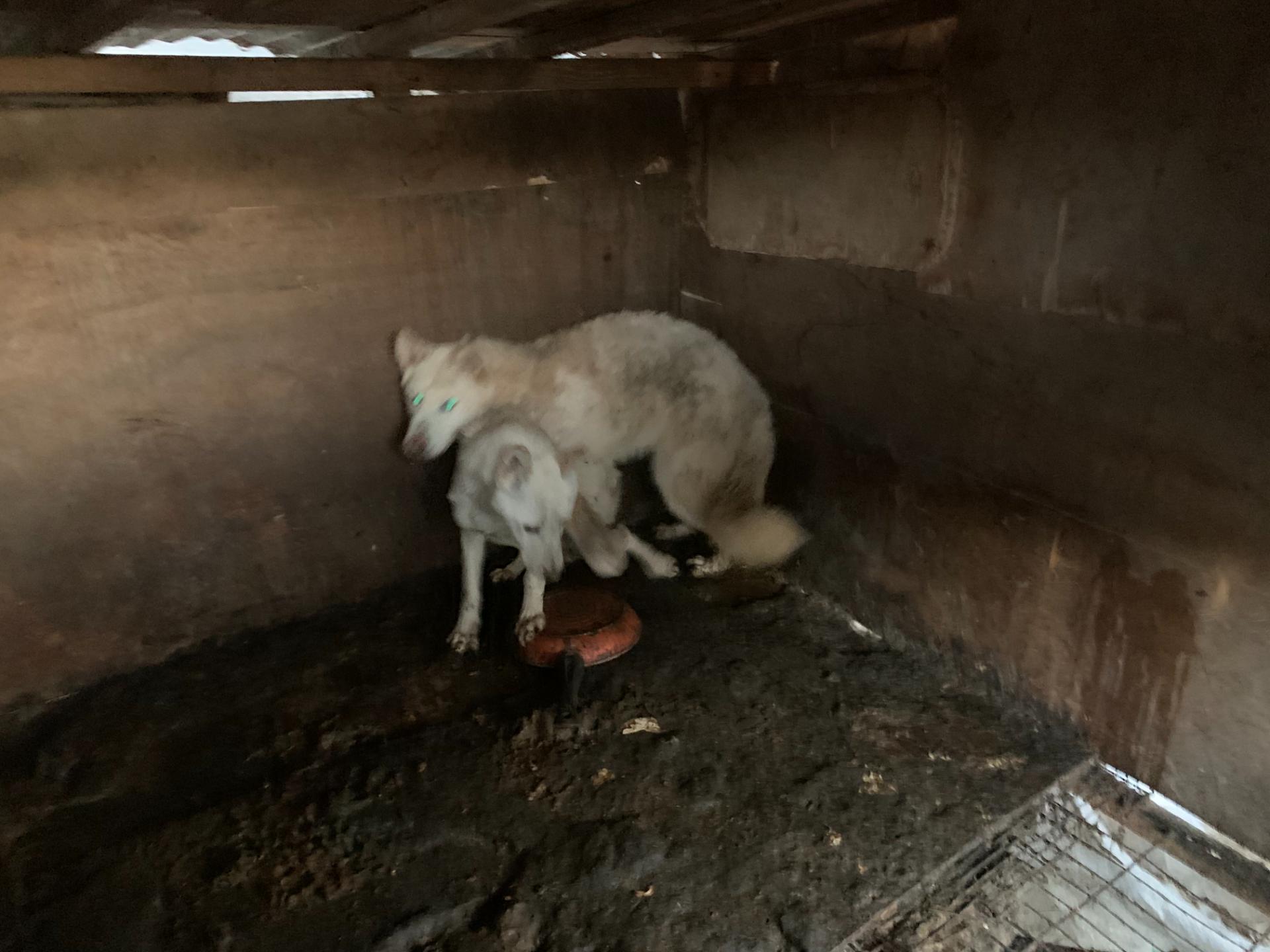 Ideal family
She has spent some time in a training center because of the severe trauma she suffered from after her rescue. Although she is not afraid of people now, and is happy to follow them around, if her environment changes rapidly or she meets strangers, some of her old traumas may reappear. We hope her future family can understand Taylor's trauma and help her build trust.
With dogs
Taylor is very interested in dogs and is willing to approach them, but she is still very inexperienced at interacting and playing, so she needs careful watching. She seems OK meeting dogs of similar size with a calm temperament, but sometimes she can provoke them - but she is not aggressive at all, she just needs more experience socializing.
With humans
Taylor tends to be scared a bit scared of strangers, but she will overcome this with patience and training. When she gets comfortable with you, she will want to stay with you, but it's not her style to come looking for affection - she won't come to you, you will need to go give hugs first.
With cats
She hasn't encountered cats - but given how she is with dogs you might need to expect some kind of reaction!
Energy level
Like most big dogs, Taylor seems to yearn for exercise, and loves to get out to see the world - she needs two walks a day.
Shedding/barking
Taylor hardly ever barks. She does shed, in moderate amounts, but you should expect to have some of her hair on your clothes.
Needs help with
Taylor is still adapting to people - she is learning that people will be kind to her, but her education is a work in progress. From the training center to living in a home is a big transition for her. When walking on the leash she is usually OK, but in an unfamiliar environment, if there is a lot of noise, she may lay on her stomach or refuse to move. And as mentioned, she is still learning how to socialize with other dogs outside.
Health issues
None